ADD:Suite 808, 1220 N. Market Street,Wilmington,County of New Castle, DE 19801,USA
Email:info@majesty-label.com
Phone:021-54888280
Fax:021-54888951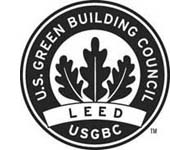 About Us

At Majesty we're committed to offering world class production solutions to the PCB assembly and electronics manufacturing industry.
The company's philosophy is to supply products that improve our customers' production process, yield and quality, whilst realising significant cost savings and low cost of ownership.
High levels of customer satisfaction are achieved by utilising our expertise of the latest production processes to assist in continual process improvement for our customers.
Our global supplier base provides us with the very best products from world leading equipment manufacturers, incorporating the latest technology from their particular market sector, allowing our customers to benefit from the very latest technologies and process improvements.
By focusing on a key range of critical process equipment we offer high levels of product expertise for our customers and achieve long term supplier relationships, meaning we'll always be around to help you in the future.